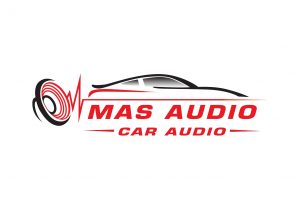 Hello and Welcome to MAS Audio
Due to Covid-19 we are running a limited service, we are still open to provide repairs, and any installs that are required. The retail shop area is closed to the public, but we can still supply goods and equipment via our sanitised collection area or by mail order. all vehicles booked in must be left with us, we will not carry out any 'while you wait' work at all. We are taking steps to sanitise and clean everything in the work area and in vehicles, and wearing protective gloves and clothing, hand sanitisers are available at our counter, where payments must be by card only, no cash transactions.
Thank you and stay safe out there.
We provide audio equipment for vehicles, from the simplest budget radios to premium sound systems, and we can install everything for you at our workshop.
**HOT TOPIC!**
ALL FORD SYNC 2 Systems can now be upgraded by us to have Sat Nav!  we charge £199.99  including an F8 Map SD Card.
We specialise in Japanese imports, we can upgrade, convert to UK radio bands, change to English language systems, We Have a limited stock of Double Din installation kits for the Toyota Soarer! Get yours now while stocks last!
If you have faults on your car, we also do repairs at our workshop, audio repairs, auto electrics, dash clocks repaired, and we can carry out radio decoding on most factory fitted systems, we can get information from the radios internal memory I.C or eeprom, and find the code from this data.
Volvo XC90 Repairs, ICM repair or we can bypass and install a complete aftermarket replacement, including retaining the parking sensors and steering wheel controls.
We can also carry out Car diagnostics, ABS, Airbag, MIL warning light faults, and can reset errors, we will provide a print out of what fault codes you have and what these codes mean.
We have a Peugeot specific tool for coding radios, Aux enable and diagnostics.



© masaudio
© MAS Audio
63707total visits,9visits today