Who are BimmerTech?
BimmerTech is a car technologies company with over 10 year presence on the automotive market, offering a broad range of retrofits and coding upgrades for BMWs all around the world. Their guiding principle is to make sure all BMW owners have the opportunity to add novel functionalities to the latest and more senior cars, without the need to strain their wallets or struggle with the installation.
BMW Speakers & Amplifier – BMW sound system upgrade
With BimmerTech's Alpha One Speakers, you'll get the chance to replace all your stock speakers and enjoy crystal clear, accurate reproduction of your favourite music. Combining solid materials with precise engineering, BimmerTech audio experts designed the BMW speakers to provide you the most well-balanced, crisp and deep sound.
For an even larger knock-out punch, they've created a finely tuned BMW amplifier upgrade with fully custom-tuned 64-bit DSP. Thanks to that, the amplifier will come tailored to your BMW chassis, as well as to the genres you're putting on when driving and your style of listening.
Installation
BimmerTech's Alpha One Speakers and Premium Audio System were designed to fit like factory in your BMW, so that no vehicle alterations are needed. Reach out to us at MAS Audio and we, as an authorized dealer, will perform the installation of the entire BMW audio upgrade. The install is fully reversible, hence should you feel like going back to your previous setup, you're free to do so.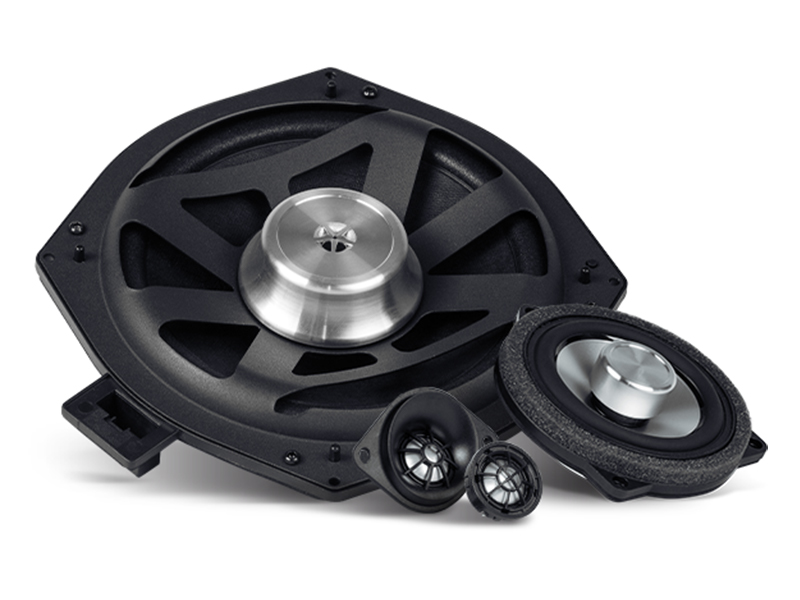 Total Page Visits: 2507 - Today Page Visits: 9